Call 800-546-8720 or email for info about sterling silverware, sterling flatware, Stersource@aol.com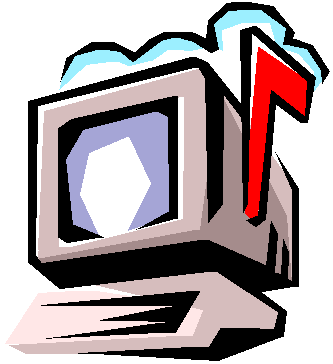 Some sample items. Many many more Rare and unusual. All these below were sold.
Antique sterling, estate, and sometimes brand new sterling silverware, sterling flatware, silver, cutlery, & tableware from one of the largest and most diverse sources in the country. Over 900 current, obsolete and antique sterling silverware and sterling flatware patterns in stock, one to 200+ pieces in each! We can direct you to other sources for almost anything in sterling!!!! Some golf items also!

Extra Special!!
Chantilly Most popular pattern of all time first made in 1895. Crisp and new in Gorham wrappers. Place size (larger than lunch size but slightly smaller than dinner size) eight four piece Knife fork (7 1/2") tea and salad fork settings Each setting, knife fork tea and salad, $185 plus sales tax if in California of 8.25% + priority mail shipping and insurance...Sold in pairs. Eight (8) iced teas new in wrappers $44 each. 48 settings once bot by Frank Sinatra for Mia Farrow. Also once used on Air Force 1, I think.

ESTATE Huge set for 12 of International Wedgewood from 1924.
Nice B monogram on the back in the cartouche area. 12 Dinner and 12 Lunch size knives and forks for 12 with 24 teas and 12 salads, 12 ice cream forks, 12 place spoons for soups or dessert--they look like a large teaspoon or small tablespoon. Also, a meat fork, gravy ladle, master all silver butter knife, pierced tomato, sugar/small server, pickle fork,12 small bouillon soup spoons, 3 tablespoons, wedge cake server,2 piece Roast carving set. $3800 in a fitted box.

Estate Wallace Rosepoint slightly used
Large set of Wallace 1934 Rosepoint sterling 12 dinner and 12 lunch four piece settings (knives forks salads and teas) for 12 with 24 cream soups (round bowls), 12 cocktails, 12 Ice cream forks, 12 demitasse spoons and lots of servers. Basic set $3800 many servers extra and priced separately.
We have a large inventory of around 900 patterns with one to 300 pieces Want to order? Need information? Let's get started:
KNOW WHAT YOU WANT:
Call, email stersource@aol.com or click>>>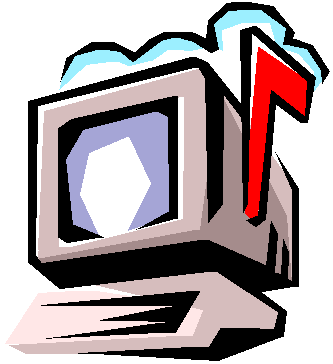 or write for pattern information and availability. Check monthly specials also.

For replacement or add to your settings' (Inventory) inquiry information, please measure your forks (tines down) and knives to nearest 1/8". Knives are New French if there is a jut to one side at the mating of the stainless blade to the sterling handle. Otherwise, you have Modern blade knives. (Exception: Older patterns may be Old French or Blunt bladed: still a jut but the blades are wider and curving for Old French and oblong for blunt blades). Click below for a picture >>> Knife styles and blades Determine and then email us Click >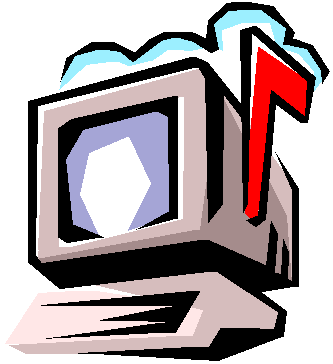 Exception: Grill size Long handles short blades tines Click >>Grill

Not sure what you have or want, then send us a scan, picture (even from your cell!), JPG picture or other information including any hallmarks (symbols like a Lion, Anchor, Indian head, Eagle in a shield, etc.) on the back and we'll try to do an ID for you. Click on the sterling information and hallmarks on the <<<< vertical navbar to the left . Then come back here and email us >> Click >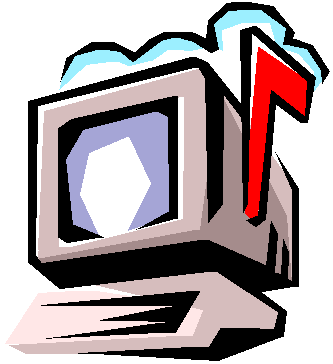 Several New Sets Don't order elsewhere and wait

Five Gorham Buttercup PLACE size (larger than lunch just a tad smaller than dinner...there's P in a rhombus (baseball diamond) on the forks, knives, and salads)... settings New in Wrappers 5 piece settings $325, Knife, fork, tea, salad and place spoon

Prelude by International 12 Four piece settings new in wrappers $165 each

Gorham King Edward three 5 piece (Desserts Spoon) PLACE size settings new wrappers $225.

Wallace Grande Baroque 24 four piece place size settings New wrappers $275 each. Several bowls and a 3 pc Coffee set.
Check what others are selling GB for!!

Reed and Barton Francis 1st Choice of many Presidents Lots and lots. Great selection of dinner size with the patent date of Jun 1907 date on many on back.

Francis 1st New in wrappers place size 8 four piece settings $235 each

Georg Jensen--Lots of Acorn, Blok, some Pyramid and Cactus and others including Acanthus

Some Alan Adler and Porter Blanchard!!! Used at the clooney blowout dinner for nobama ????

Rosepoint 66 Piece set new but out of wrappers $2400 with a new box and new storage felts 12 5 piece settings (dessert spoon) plus 6 servers

Twelve four piece settings DINNER larger size Towle FRENCH PROVINCIAL Modern Blade knife Just out of Wrappers $250 each plus extras available

Very Rare Gorham SAXON STAG with head Coin Berry Spoon Ripple Bowl 8 ¾" $795 Circa 1860s

More new settings available. Catering sterling sets are possible. A large, heavy set possible in International Royal Danish up to 40 settings plus serving pieces. Smaller catering sets in several other patterns.

Many Soup ladles, sardine forks (small serving pieces 5-7 tines), butter picks, petite four tongs, ice tongs and much , much more.

We have many Obsolete Patterns/Pieces -- Asparagus servers, mustard ladles, sardine forks, horseradish spoons, side pronged cucumber servers, butter picks...on and on. Inventory varies. A few pieces of early coin silver 900 standard.


Current and Out of Current Production Silverware Patterns and pieces. Hundreds of patterns...thousands of pieces.

Click>> Collectible Sterling Silverware -- Rare, Exotic, Unusual, and often unique items such as horseradish spoons, mustard ladles, cucumbers, macaroni servers!! And much more
Order or inquiry/Inventory information: Our inventory is huge, varied, and constantly changing, so for accuracy, we do not include our inventory on line. We give personal service to your wants.

Please email us for availability of your pattern Click >>

**********************************************************

Note: Click Sterling specials at the left to see monthly specials. Also, we will not and cannot do sterling appraisals without having the silver in hand.


Basic four piece settings include Knife, fork, tea, & salad fork

Heavy French pattern for Christofle Joubert Dinner size set for six with 11 pieces across!!! Basic four piece plus fruit knife/fork, cocktail, soup, dessert, butter knife, ice cream spoon. Plus 8 serving pieces!!!! Absolutely like new Store price once $25,000+ Our price is more than 60% off!!!. $7,995 Dine in luxury next week at substantial savings!!! Now inactive. Was told this was bot for the French legation in San Francisco Click for thumbnail

Gorham Chantilly 4 piece settings plus many serving pieces!!! (Used on Air Force One) Lunch size French or Modern blades each four piece New and estate servers too Click for thumbnail Gorham Strasburg (Strasbourg) Place and dinner. 4 Piece Place size settings $175- This is the real PLACE SIZE Not LUNCH knives about 9 1/4" Modern Blade with a P in a rhombus (Baseball diamond), Forks 7 1/2" with a P in a Rhombus on the back with standard size tea and salad fork.

Wallace Grande Baroque. We have many 4 piece place size settings with lots of servers as well. Most is like new. Hollowware also. Place size $245 New in wrappers or torn wrappers $275 Larger Dinner 4 piece settings $295

ACORN by Georg Jensen 4 four piece settings Knife 9", Fork 7 ½" Tea 6 1/8" Salad 6 5/8" $455 each setting all polished & ready to go; Several place pieces, and as well Royal Danish hollowware can be added.
Replacements/additions in other George Jensen patterns in stock: Beaded, Acanthus, Cactus, Blossom, et al

Many other patterns with 4 piece settings, soup spoons, cocktail forks, butter spreaders and serving pieces available.

Call, email stersource@aol.com or click>>>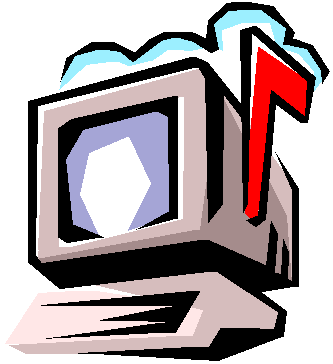 or write for pattern information and availability. Check monthly specials also.
PS Think about buying sterling silverware as an investment that you can use and eat with! Try that with silver bars/rounds/coins!
CHECK OUR PRICES FOR NEW! We beat the competition! We have much new in stock and do not order and have you wait. We are low overhead with 34+ years experience!!
If we sell in California, we have TO COLLECT SALES TAX--8.25%. California has not yet run us out of business!

Do you know that sterling silverware is 925 parts (i.e. .925) silver, 75 parts copper for strength or numbers 950 (50 parts copper) out of 1000. The word sterling is usually in relief i.e. elevated, on the back on most silver pieces or there are sterling hallmarks in the bowls on many European patterns. Coin silver is 900/1000 fine 900 parts silver, 100 parts copper. Do you know the pattern you want (maker, pattern, piece lengths, knife blade style, etc.), or just want general information, then email us for an INVENTORY of available pieces or information, >>> Click >